Our Team
Led by Laureate Professor Kevin Galvin our Centre is a national collaboration of eight Australian universities, CSIRO, industry partner organisations and leading international researchers.
We take a collaborative approach to driving minerals-sector transformation
COEMinerals taps into the skills and expertise of some of Australia – and the world's — most eminent scientists, engineers and researchers representing diverse scientific disciplines and representing nine Australian universities.
The Centre's PhD and early and mid-career researchers (ECRs/​MCRs) represent the next generation of research and sector leaders.
Collectively COEMinerals members are developing technologies, inventing world-first scientific techniques and enabling new capabilities for minerals recovery during minerals processing (beneficiation).
Members collaborate closely with industry, community and sustainability experts.
Collectively, COEMinerals members work on a wide spectrum of projects from blue-sky, to proof of concept and the pathway from invention to patent and commercialisation.
Executive Committee

Kevin Galvin
Bio

Annemarie Fawkner

William Skinner
Bio

Chun-Xia Zhao
Bio

San H. Thang
Bio

Liza Forbes
Bio

George Franks
Bio

David Beattie
Bio

Elham Doroodchi
Bio

Vishnu Pareek
Bio

Chris Aldrich
Bio

Susana Brito e Abreu
Bio

Ellen Moon
Bio

Seher Ata
Bio

Eirini Goudeli
Bio

Kim Stockham

Mr Bernard Agbenuvor
Program
1
, Thesis Title: Development of an integrated approach to characterising the amenability of gold deposits for coarse particle gangue rejection

Mrs Siân Parkes
Program
1
, Thesis Title: Counter Current Washing of a Concentrated Bubble Column

Mr Danesh Perera
Program
3
, Thesis Title: Hydrophobic Modification of Mineral Particles Based on Cardanol Derivatives and Its
RAFT
Polymers

Miss Yang Li
Program
3
, Thesis Title: Development of stimuli responsive bio-polymers for controlling froth stability

Mr Jiarui Chen
Program
1
, Thesis Title: Modelling fine gangue entrainment in Reflux Flotation Cell

Miss Meolla Yvon
Program
1
, Thesis Title: Ultrafine recovery of precious metals using nano-scale permeable films of oil

Miss Jackquline Eardley
Program
1
, Thesis Title: Ultrafast particle recovery through formation of small hydrophobic aggregates

Mr Yuxuan Luo
Program
2
, Thesis Title: Dewatering of Small Hydrophobic Flocs
Mr Sajid Hassan
Program
1
, Thesis Title: Investigation of water expression from thickened suspensions using high pressure dewatering rolls

Miss Candice Brill
Program
2
, Thesis Title: Investigation of direct reagent addition to bubble surfaces via the gas phase on hydrophobic particle recovery

Mr James Dankwah
University of South Australia
Program
1
, Thesis Title: Improved Understanding of the Fundamentals of Coarse Particle Flotation

Miss Anran (Annabelle) Niu
Masters Student Program
1
, Thesis Title: Correlation of surface chemical heterogeneity at the micron scale with hydrophobicity and particle-bubble interaction forces

Mr Syamsundar Menon Murali Mohan
Program
1
, Influence of Turbulence on Coarse Particle Detachment from Air Bubbles

Miss Sonia Khandaker
Program
1
, Thesis Title: Development of
RAFT
polymer collectors for selective flotation of specific minerals

Mr Lequan Zeng
Program
1
&
2
, Thesis Title: Modelling Aggregate Size and Structure

Mr Virat Gurung
Program
1
,
SPH
modelling of moisture migration under Oscillatory type motions

Ms Thao Thi Phuong Nguyen
Program
1
, Mechanism for Coarsening of Flotation Froths

Mr Sayed Janishar Anzoom
Program
1
, Interaction of bubble‐​particle clusters with a froth zone in coarse particle flotation

Ms Weththige (Samadhi) Fernando
Program
3
, The design and synthesis of bio-inspired multifunctional collectors

Mr Joshua Starrett
Program
1
, Size Classification and Gravity Separation in Early Gangue Rejection

Mr Luke Crompton
Program
1
, Hydrodynamic Enhancement of Coarse Particle Flotation Using the Coarse Air Separator

Mr Brady Wright
Program
1
, Flotation Kinetics of Ultrafine Mineral Particles Using a Sparger in a Downcomer
Mr Noyan Palabiyik
Program
1
, Determination of Umf in Fluidised Bed Flotation
Mr Quang Dao
Program
1
, Application of X‑ray
CT
scanning in describing partition curves of mineral separators

Ms Regina Medeiros
Program
2
, Thesis Title: Improving the recovery of valuable fine copper minerals using commercial and novel polymers

Mr Yunzhou Qian
Program
2
, Modeling and simulation of particle agglomeration

Mr Yuxi Liu
Program
3
, Photo-responsive molecular materials as dynamic adsorbents for reverse flotation technology

Ms Linda Ayedzi
University of South Australia
Program
1
, Fine particle flotation of minerals in the Reflux Flotation Cell

Ms Rupinder (Roop) Kaur
University of South Australia
Program
3
, Development of bio-polymer collectors for selective flotation of specific minerals

Mr Abdullaziz (Zak) Zakari
Program
1
, Hydrodynamics of flow régime transition in a reflux flotation cell

Miss Margaret Amosah
Program
1
, Ultrafine Gravity Separation using Inclined Channels Subjected to Different G Forces including Standard Gravity

Mr Matthias Orchard
Program
3
, Development of novel bioflocculants for clay particle flocculation

Mr Azeez Aregbe
Program
2
, Improving flotation recovery by application of oils to enhance collection of coarse particles with low surface liberation

Mrs Carolina Carvajal
Program
1
, Investigation of breakage mechanisms on fracture along grain boundaries

Mr Daniel Dodoo
Program
1
, Characterising and predicting of talc floatability in copper ore flotation

Mr Mitchell (Mitch) Craig
Masters, Multiphase modelling, dry separation process

Mr Minuk Jung
Program
1
, Thesis Title: Improved kinetics of bubble-particle adhesion for ultrafine Particles

Mr Nhat Nguyen
Program
1
, Enhancement of bubble-particle attachment and recovery at coarse particle size and low surface liberation

Professional and Technical

Centre Chief Operations Officer Annemarie Fawkner
Annemarie has extensive experience in the areas of senior management, administration, strategic, implementation, compliance, quality systems and training. Prior to the
COO
role she was the Hub Manager for the
ITRH
,
ARC
Research Hub for Advanced Technologies for Australian Iron Ore. She has over
11
years' experience working with National Government and State regulatory bodies and has worked within the Education, Mining, Transport
&
Logistics and Hospitality Industries. Over her career she has written, implemented, monitored and maintained compliance and quality systems; as well as created within these industries effective learning programs from operational to work, health and safety.



Research Assistant Dr Joshua Sutherland

Media & Communications Officer Kim Stockham
Kim is an internationally awarded Communications leader who has led organisational, agency and government communications in Australia and Asia Pacific (
APAC
) spanning technology, education and travel/​tourism sectors. Kim works in close coordination with Centre team members to create Communication strategy, plans, messaging and content supporting Centre priorities, prioritising social media channels and news/​sector media outlets. Further, her role spans development of communications content associated with the Centre's conferences, annual report, government relations and industry outreach. Kim is a member of the Centre's Executive Committee as well as the ​
'
Gender, Equality, Diversity and Inclusion' (
GEDI
) team.

Research Assistant Mr Binh Tran

Professor Simon Biggs FTSE FREng (Advisory Board - Chair)
Simon is the Senior Vice-Chancellor at the James Cook University. His research interests are broadly within the field of particle and colloid engineering and he is the author of more than
200
refereed papers in international journals, as well as more than
20
patents. His work has received more than
7000
citations. Prior to taking on senior leadership roles, he led a number of large, multi-year research consortia in the
UK
.

Professor Richard A Williams OBE FREng FTSE (Advisory Board Member)
Richard (Vice Chancellor, Heriot-Watt University) is an academic and entrepreneur in on-line measurement and simulation of mineral processes, energy storage and environmental technologies. He is a graduate of Imperial College London and has held posts at the Universities of Manchester (
UMIST
), Exeter (Camborne School of Mines), and as Pro Vice- Chancellor at the Universities of Leeds and Birmingham. He is a Fellow Academician of the Royal Academy of Engineering, the Australian Academy of Technological Sciences and Engineering, and the Royal Society of Edinburgh. He is an Advisory Board member of the Lloyds Register Foundation, a Non-Executive Board Director of the British Geological Survey, and a Trustee of Entrepreneurial Scotland. He has developed new technology start-ups in radical innovation in on-line rheology, flow imaging, particle modelling and thermal nanomaterials

Ms Denise Goldsworth AO (Advisory Board Member)
Denise commenced as Edith Cowan University's fifth Chancellor on
1
January
2022
. As founder of Alternate Futures, Ms Goldsworthy connects research organisations, tech start-ups and industry, delivering solutions to problems. Her expertise in innovation was honed during her career in the manufacturing and resources industries. Starting with
BHP
Steel, Ms Goldsworthy rose to leadership roles in operations and technology for ironmaking and steelmaking. In
1998
, she joined Rio Tinto Iron Ore as Technical Marketing Manager, ultimately moving into executive roles including
CCO
Autonomous Haul Trucks,
MD
Dampier Salt,
MD
HIsmelt and Director Major Projects. Denise has a portfolio of non-executive director (
NED
) roles, which includes Chair of ChemCentre, Gascoyne Gateway and Navy Clearance Diver Trust, the Boards of Western Power and Leichhardt Industrials, as well as a member of the Cooperative Research Centre Advisory Board (
CRCAC
) and
WA
Defence Science Centre Advisory Board. She was awarded Telstra Australian Business Woman of the Year in
2010
and was made an Officer of the Order of Australia in the
2020
Queen's Birthday Honours.

Mr Andrew Hutchinson (Advisory Board Member)
Andrew is the General Manager of the Critical Minerals Facilitation Office with the Australian Government Department of Industry, Science, Energy and Resources. Andrew brings
20
years of experience in energy, climate, environment and resource management to the role, having worked across the private and not-for-profit sectors, and Commonwealth and state governments. Andrew most recently held the role of senior adviser to the Prime Minister on environment, energy and climate change.

Professor Cyril O'Connor (International Panel - Chair)
Cyril is a chemical engineer with a PhD from the University of Cape Town and a Senior Doctorate (DEng) in Metallurgical Engineering from Stellenbosch University. He is the founder Director of the Centre for Minerals Research at the University of Cape Town, was President of the International Mineral Processing Council (
2006
−
2020
) and held the Anglo-American Platinum Chair in Minerals Processing (
2008
until retirement). He has published over
300
papers and has supervised more than
80
PhD and MSc graduates. He is a Fellow of numerous learned societies and is an International Member of the
US
National Academy of Engineering.

Professor Jacques Eksteen (Advisory Board Member)
Jacques is a chemical and metallurgical engineer with
28
years' experience in industry and academia. He is the Research Director of the Future Battery Industries
CRC
(
FBICRC
) and was the Chief Operating Officer from the inception of the
FBIRCRC
until June
2021
. Jacques holds a PhD in extractive metallurgical engineering and has published over
200
peer-reviewed papers. Jacques also holds the position Chair: Extractive Metallurgy at the Western Australian School of Mines in Curtin University.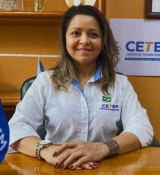 Ms Siliva Franco (International Panel)

Dr Barun Gorain (International Panel - Member)